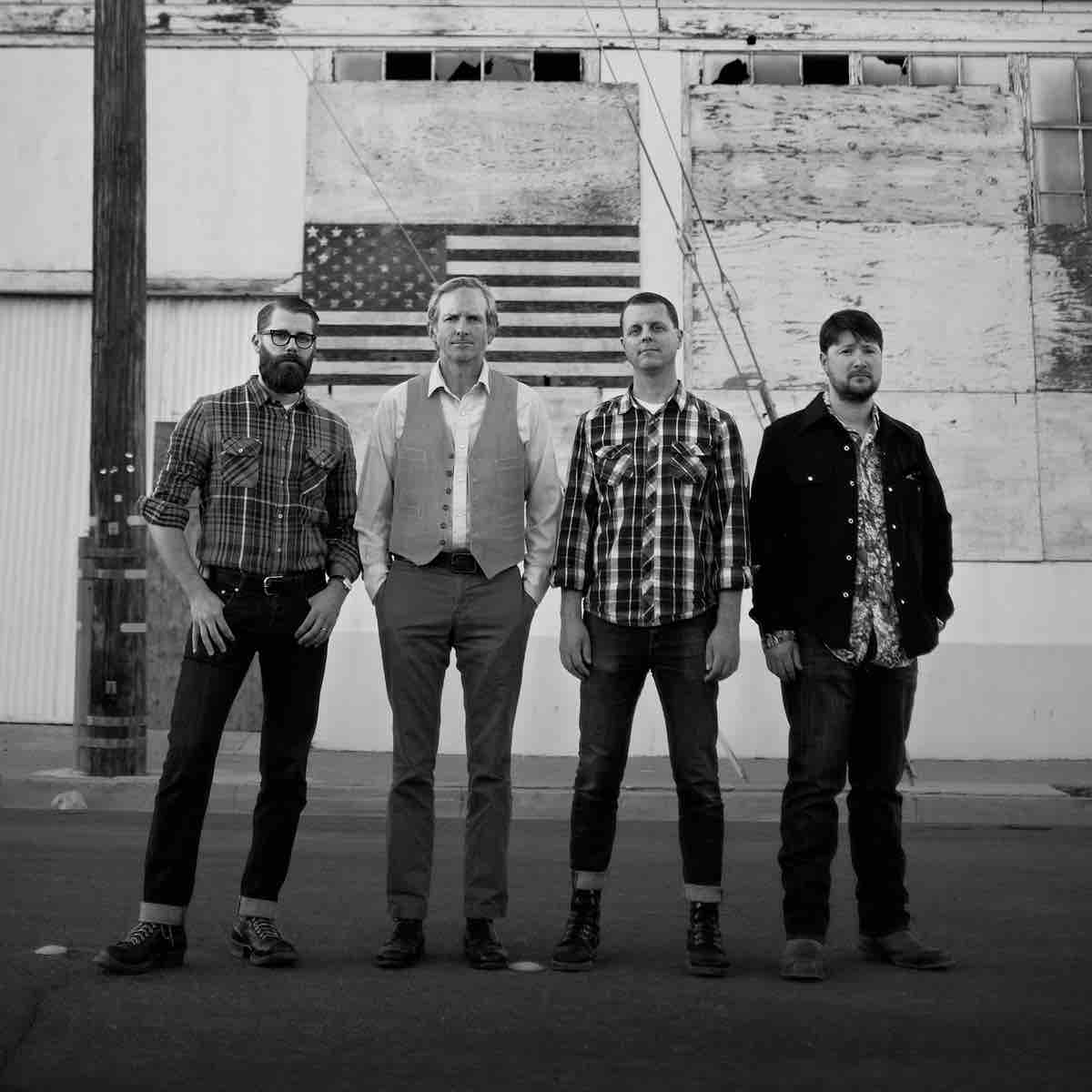 The Bottom Dwellers are a four-piece Americana band from Woodland, California. Formed in 2003, the group has four full-length original albums under their belts; "Twang Americana", released in 2005, "Think I Need a Drink", released in 2008, and "Deep on the Line", released in 2014, and "The Bottom Dwellers", releasing Summer 2018.
With original songs ranging from gritty Bakersfield-style twang to sweet and creepy harmonic ballads, the Bottom Dwellers have a uniquely diverse and distinctly California sound. Their original songs within the Country and Americana realm have landed them on the bill with acts such as the Grammy-nominated Billy Joe Shaver, Dale Watson, and the Derailers. They've played a variety of venues such as the Palms Playhouse in Winters, the Crystal Bay Casino in Lake Tahoe, bars from SF to Humbolt County, as well as private events from the coast to the mountains.
The Bottom Dwellers have recorded music available to stream online (Spotify, Apple Music), or for purchase at shows. Their song "Company Truck" received national airplay on NPR's Car Talk, and their music is played on independent radio stations. In 2007, the Bottom Dwellers were awarded a Sammies Reader's Choice Award for Outstanding Country Band at the Sacramento Area Music Awards. With more than 15 years of writing and playing music together, the Bottom Dwellers have a musical connection and "band sound" only achieved through the test of time.
Ivan Sohrakoff (vocals, guitar, banjo)
Robbie Thayer (vocals, acoustic guitar)
Mark Eagleton (double bass)
Chris Eynon (drums)/li>
Website: bottomdwellersmusic.com
The Bottom Dwellers play their own compositions at local events, farms, celebrations, and venues. Their Americana music is well-liked by large crowds, such as the City of Davis Fourth of July Celebration, yet fits well in small-concert setting like the Palms Playhouse in Winters, CA. The band plays shows in a variety of settings, from professional—like the Yolo County Farm Bureau 100-year Anniversary Celebration with local celebrities and state senators present, to family restaurants and local breweries with blue-collar, ethnically diverse clientele. The Bottom Dwellers pride themselves on their music, punctuality and professionalism. Below is a select list of recent performances:
09/07/2018, Father Paddy's Woodland, CA
07/28/2018, Sophia's Thai Kitchen Davis, CA
07/26/2018Summer on the Green, Davis Commons Davis, CA
07/06/2018, Father Paddy's Woodland, CA
06/17/2018Davis Music Fest, Woodstock's Pizza Davis, CA
06/09/2018 Neighborhood Porch Fest, Nate & Leigh Ann's House Woodland, CA
06/08/2018, Father Paddy's Woodland, CA
05/18/2018, Smiley's Saloon Bolinas, CA
05/05/2018, Yolo Brewing Co. West Sacramento, CA
04/14/2018, Sutter Creek Provisions Sutter Creek, CA
04/07/2018, Berryessa Brewing Company Winters, CA
04/05/2018Thursday Live!, Davis Odd Fellows Hall Davis, CA
02/24/2018, Berryessa Brewing Company Winters, CA
12/16/2017, Father Paddy's Woodland, CA
11/18/2017, Sutter Creek Provisions Sutter Creek, CA
11/03/2017Yolo Arts 10th Annual Farm Gala, Hotel Woodland Woodland, CA
09/16/2017Yolo County Farm Bureau Harvest Celebration, Windmill Vineyards Woodland, CA
05/13/2017, Berryessa Brewing Company Winters, CA
05/01/2017Wine:30 Club Pick Up Party, Harney Lane Winery Lodi, CA
03/15/2017Davis Farmers Market, Davis Central Park Davis, CA
11/05/2016Winters Salmon Festival, Rotary Park Winters, CA
10/14/2016Friday Nights at the BARN, The BARN West Sacramento, CA
10/08/2016Back to the Ranch Dinner, Dance & Auction, Yolanda Ranch Woodland, CA
06/24/2016Listening Lyrics, KDRT 95.7 FM Davis, CA
06/23/2016Thursday Night Live Concert Series, Heritage Plaza Woodland, CA
05/20/2016, G Street Wunderbar Davis, CA
05/20/2016Davis Dirt Street Food Rodeo, Westlake Plaza Davis, CA
05/06/2016Busking at Poppies Gallery, Poppies Gallery Woodland , CA
04/30/2016, Harlow's Sacramento, CA
04/22/2016KDRT Benefit Concert, Davis Odd Fellows Hall Davis, CA
04/15/2016Outlaw Friday, The Hideaway Bar & Grill Sacramento, CA
04/02/2016, Lagunitas Petaluma, CA
04/01/2016First Friday Art Walk, Woodland, Diamond E Western Woodland, CA
A Bottom Dwellers performance is a truly original and local Americana music experience. With vocal harmonies, acoustic and electric instruments, the band blazes into twangy-country reminiscent of Buck Owens, then waltzes into a sweet ballad you'd think was from centuries past. The performances feature as many as 50 original compositions, and up to three sets of music. As well as their original tunes, the Bottom Dwellers have arranged a large, uniquely adapted selection of traditional tunes from early American music. With a variety of songs to entertain, a Bottom Dwellers performance provides one thing for certain; People will go home tapping their toes and humming melodies with smiles on their faces.
Music Sample Description & Log Sheet
The Bottom Dwellers have two MP3 sound sample files available for download. You may access them at the links below.
Play Sample A (3 minutes)
Song 1 – Banjo Ukulele (Deep on the Line, 2014)
Song 2 – Let 'em Down (Deep on the Line, 2014)
Song 3 – Champin' at the Bit (Deep on the Line, 2014)
Play Sample B (3 minutes)
Song 1 – 5:30 Train (Deep on the Line, 2014)
Song 2 – Swimming Pool (Deep on the Line, 2014)
Song 3 – New Fangled Disco (Deep on the Line, 2014)
The Bottom Dwellers have performances and personal obligations booked on some dates, but would love the opportunity to bring their unique sound to your event. For a list of upcoming appearances, please see our calendar page.